How to use Safe Banking?
While doing online banking you check your accounts, pay bills, buy and sell shares, and transfer money between different accounts. However, while visiting a banking website, you can become a prey to a fake banking website. Or when you type your identity credentials, the information can be phished to a fraudster. As a result, you may lose your money.
Safe Banking shields you from all possible situations where your identity or credentials can be compromised. Safe Banking launches your entire banking session in a secure environment that protects your vital data.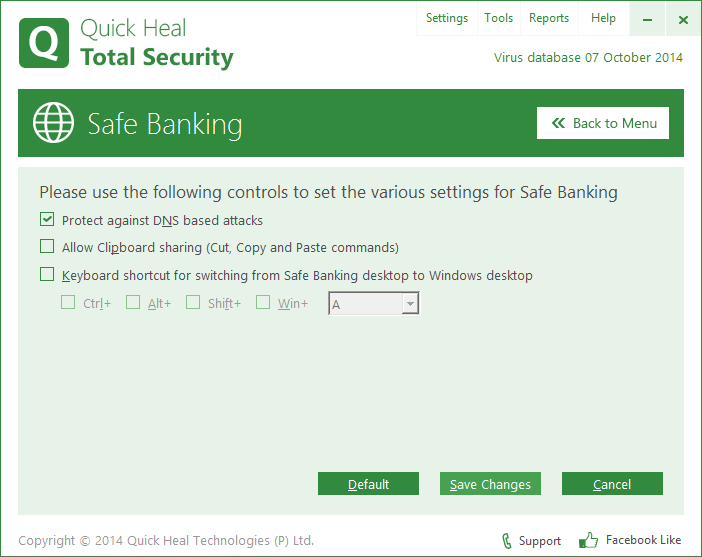 How to Configure Safe Banking?
To work in the Safe Banking environment, follow these steps:
Configuring Safe Banking
You can use the Safe Banking feature with the default settings. You may also configure the Safe Banking feature for enhanced security according to your requirement.
To know about how to configure, click here.
Launching Safe Banking
You can access the Safe Banking feature separately. When you install Quick Heal on your desktop, Safe Banking is also installed. A shortcut icon to Safe Banking is created on the desktop.
To know about how to launch a website in the Safe Banking shield, click here.